Brand X Gate Valve
Through-Conduit Gate Valves – API 6D
Slab & Expanding Designs
Sizes: 2″ – 42″
​Classes: 150 – 1500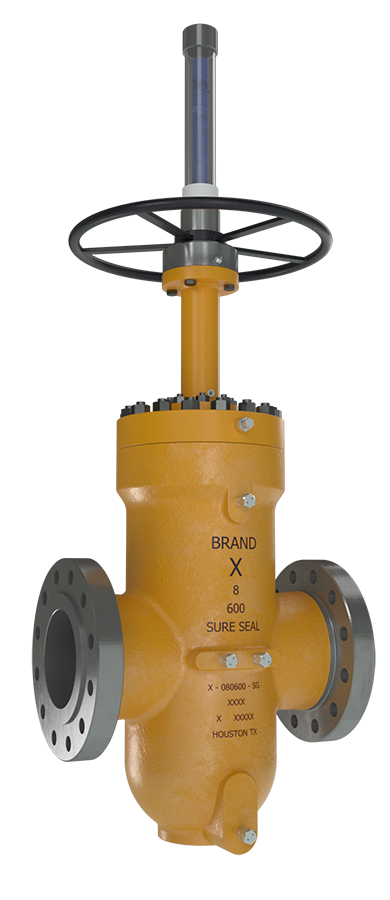 Sure Seal Gate Valve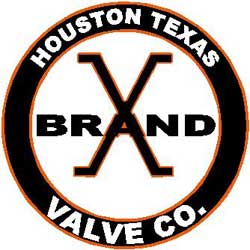 Power Lock Expanding Gate Valve
Sunbelt Valve's new through-conduit Brand X Gate Valve is a perfect example of quality, innovation and experience coming together. Drawing on the performance of the WKM Pow-R-Seal valve, The Brand X Gate Valve features proven design enhancements and components to make it the most robust valve for your pipeline or control application. The valves are manufactured under Sunbelt Valve's premium API 6D quality specifications and 100% made in the USA to ensure the highest level of performance.
Brand X Gate Valve features seat faces that are outside the flow stream and are protected from contact with the flow whether the valve is in the open or closed position. A full opening with a smooth continuous bore reduces turbulence and ensures pigs, scrapers, or hot tap cutters can easily be run without danger of damaging the valve, lodging the scraper, or jamming it with metal cuttings.
The Brand X Gate Valve is offered in Sure Seal slab gate and Power Lock expanding gate designs. Handwheel and several actuation options are available to meet your specific operational requirements.
Power Lock – Expanding Gate Valve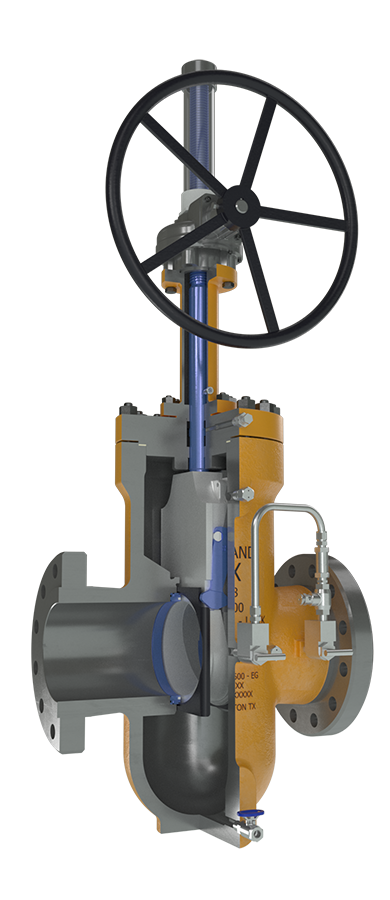 Power Lock is engineered for critical isolation applications where a tight mechanical seal is required to ensure against pressure variation and vibration. The Power Lock expanding gate design creates a mechanical locking seal with the seats to ensure a tight and reliable seal everytime. The robust design ensures reliable performance and long life in the harshest environments of fluid, gas, steam, and critical services up to 1000° F (538° C).
Features and Benefits:
100% Made in the USA – ensuring the finest quality from casting to finish
Designed and built to API 6D quality standards
Fire Safe API 6FA Design
Pressure drop is no greater than the through equal length of same pipe diameter
Seats are protected from media flow stream
Mechanical seal between gate and seats
In the closed position, the valve creates a tight mechanical seal on both seats. At this point the body cavity can be bled (Block and Bleed).
Ideal for installations in liquid pipeline mainlines, pump stations, manifolds, underground storage caverns, water flood, and wellhead applications.
In-line repairable
Components and Testing:
Material Selection – per NACE MR0175
Body – Cast Carbon Steel ASTM A216 WCC/LCC
Stem Sealing – V-Ring Stem Seals with Injectable Packing
Gate and Seats – 3 mil Electroless Nickel Plating
Testing – per API 6D, Gas and Hydrostatic
Power Lock – Expanded View and Parts List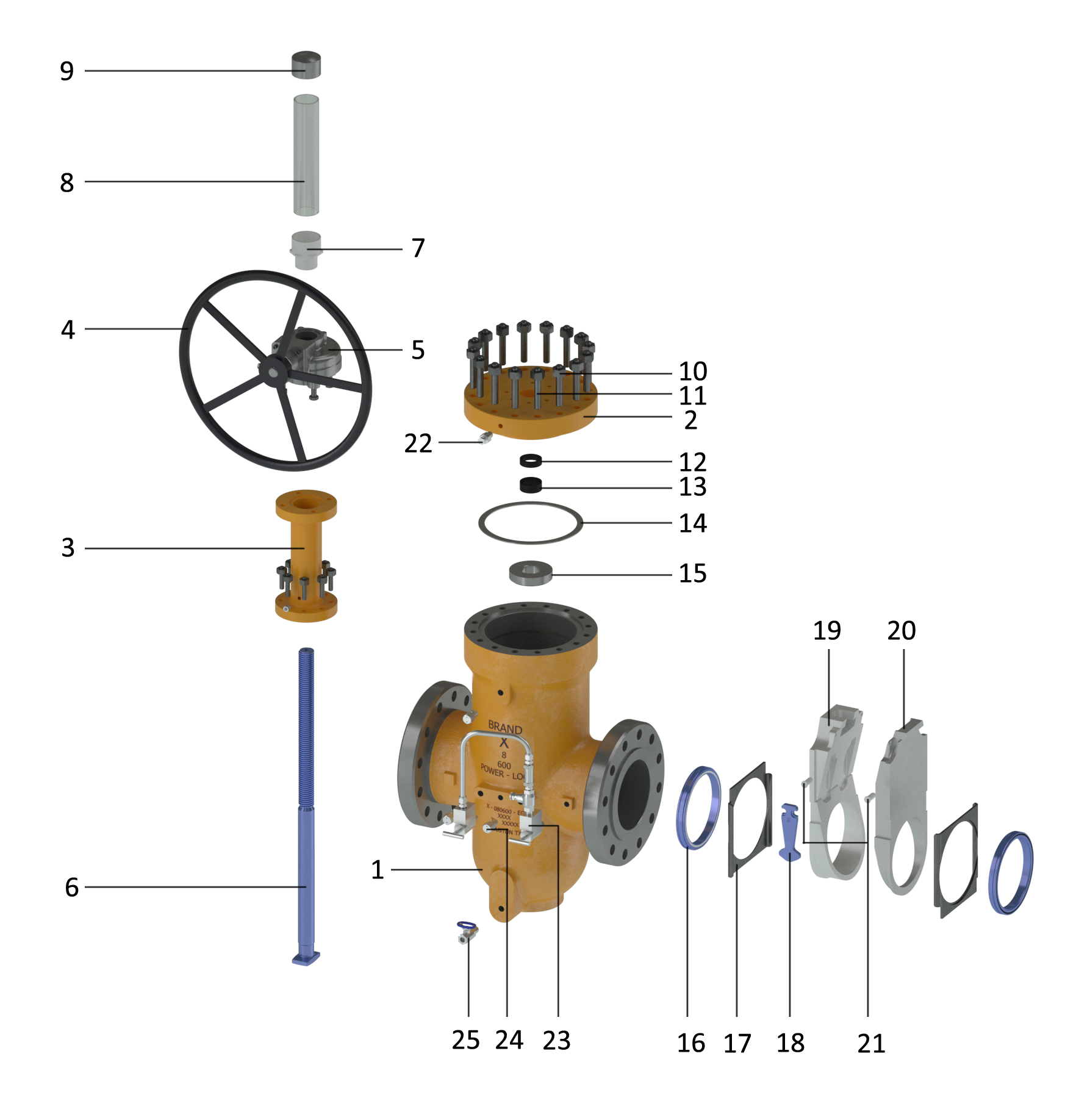 BOM Here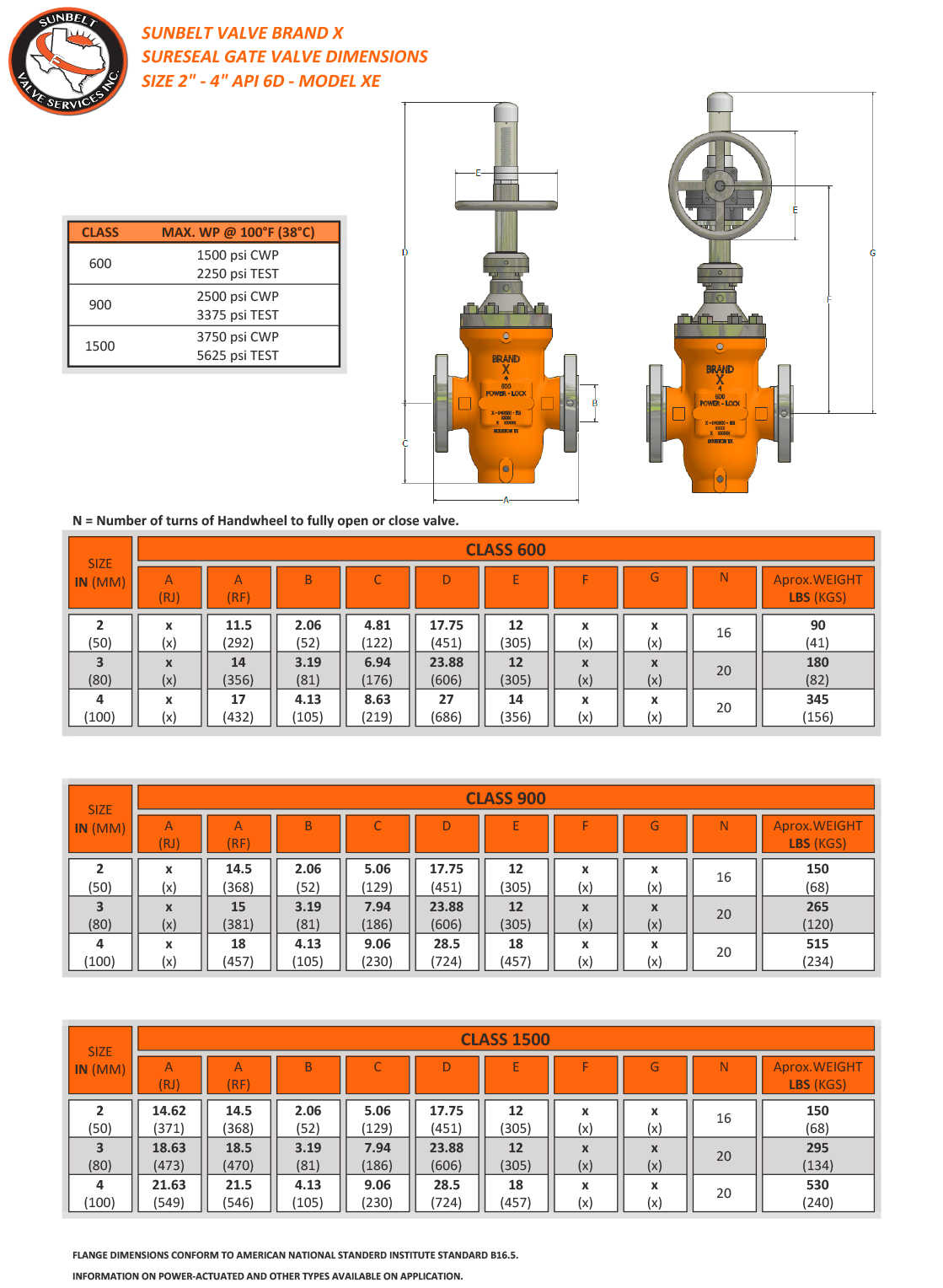 Sure Seal – Slab Gate Valve
The API 6D Through-Conduit Brand X Sure Seal Gate Valve features a full opening design allowing for minimal turbulence in the flow stream. The solid slab gate design provides a consistently energized seal and is further enhanced with line pressure. This simple proven design ensures reliability and long life in
the harshest environments.
Features and Benefits:
100% Made in the USA – ensuring the finest quality from casting to finish
Designed and built to API 6D quality standards
Fire Safe API 6FA Design
Pressure drop is no greater than the through equal length of same pipe diameter
Seats are protected from media flow stream and always in contact with the gate
In the closed position, the valve creates a tight mechanical seal on both seats together. This supports Block and Bleed operations where the valve body cavity pressure is bled off and the seat seals sealing is confirmed.
Ideal for installations in liquid pipeline mainlines, pump stations, manifolds, underground storage caverns, water flood, emergency shutdown valves (ESDVs), and wellhead applications.
In-line repairable
Components and Testing:
Material Selection – per NACE MR0175
Body – Cast Carbon Steel ASTM A216 WCC/LCC
Stem Sealing – V-Ring Stem Seals with Injectable Packing
Gate and Seats – 3 mil Electroless Nickel Plating
Testing – per API 6D, Gas and Hydrostatic
Sure Seal – Expanded View and Parts List
BOM Here